Welcome To Rivermead Cottages
We have five characterful holiday cottages and two luxurious lodges to rent, set in over 17 acres of beautiful Cornish countryside along our private stretch of the River Fowey, with a lake, woodland, and meadows to explore. Situated halfway between Bodmin and Liskeard, Rivermead's holiday cottages in Cornwall are the perfect base for couples' breaks and relaxing family holidays.
Read Our Reviews
Tranquil Settings
Such a tranquil place, fantastic, clean accommodation with everything you will need, even managed to wash all our laundry before going home. The space is amazing and full of wildlife. The owners are incredibly accommodating and friendly. Whilst off the beaten track you are close to everywhere you would want to visit. Couldn't have wished for a better holiday and will definitely return in the future.
Hidden Luxury
A secret hideaway in Central Cornwall. Home from home. SO clean. A choice of stone cottages or log cabins, only about 6 properties in all. Very spacious, Our own garden and patio. Set in a beautiful old woodland valley with a stream running through wild flowers everywhere. Brilliant for couples and families. Plenty of places to visit nearby, if you wish.
Picturesque River
Wonderfully peaceful and idyllic location, however, seaside resorts within easy reach. Otter Lodge was lovely, great location overlooking the picturesque river. It was extremely clean, comfortable and all furnishings were of a high standard. Everything you could possibly need for a self catering holiday was provided. We particularly enjoyed the lovely "welcome pack".
Peaceful Setting
Thank you for a lovely stay in Owl Cottage. We really appreciated the short stay at late notice and the treats in the welcome hamper – thank you. The beautiful weather and peaceful setting has definitely helped recharge our batteries. We will certainly recommend Rivermead to friends and family and hope to return in the future. It was lovely to meet you both and we wish you all the best with your business.
Fantastic Property
We spent the last week at Rivermead and can honestly say it's one of the nicest places we've ever stayed. The grounds are outstanding with no need to leave the complex if it's peace and tranquillity that you want. There's tons of wildlife on your doorstep as well. It is centrally located for both north and south Cornwall and there are lots of lovely pubs within a short drive that do some real good food and beers.
The interior of the accommodation is decorated to a really high standard with beautifully matching decor and the same can be said with the kitchen crockery, it felt very luxurious. There is a washing machine and tumble dryer on site so no worries for when your husband forgets his jeans and only takes one pair! Everything has been well thought through and we are already in the process of booking for next year. Overall a fantastic property in a dreamy location with great hosts!
Brilliant Hosts
Had a fabulous holiday in the most amazing surroundings. Loved having the river close by and stunning grounds to walk in. Kate and Gary were brilliant hosts and nothing was too much trouble. Perfect retreat for a holiday, there's no need to venture too far as beautiful places are nearby. We loved Lantic Bay, Polruan, a quaint fishing village and Tintagel Castle with a dramatic coastline. Lovely pubs nearby. We shall definitely be back.
Lovely Accommodation
Thank you for the delicious treats! We loved our stay at Owl Lodge, such lovely accommodation and surroundings. We even saw the deer! See you again soon!
Wonderful Holiday
A wonderful holiday in Squirrel Cottage. The accommodation had everything we needed and was very comfortable. The grounds were idyllic and it was lovely to unwind by the river and the lake and watch the wildlife. Ideally located for exploring Cornwall and lots of places to visit nearby. Gary and Kate were brilliant at taking delivery of our medical supplies and made our first holiday on dialysis a breeze. Thank you and hope to see you again soon!
Beautiful Surroundings
Just returned from a lovely holiday at Rivermead Farm, fantastic well equipped accommodation in beautiful surroundings. Perfect setting for a peaceful break in Cornwall and although it's a secluded location, most places you'd want to visit are within a reasonable drive. Would thoroughly recommend!
Warm Welcome
We had an amazing time at Rivermead farm cottages. We stayed in Otter lodge, which was lovely, spacious and to a very high standard. The views and grounds were beautiful and we felt very at home. It was so lovely to come back from a busy day exploring to such a peaceful setting. We had a warm welcome on arrival and would fully recommend a stay here. We will definitely return when visiting Cornwall again. Thank you for a memorable stay.
Amazing break
Owl Lodge was perfect, clean and well kept. comfy beds – our little girl slept through every night in her own bed! Grounds are beautiful and there's lots to explore and seek out from frogs to bunnies and maybe deer. The welcome hamper of local produce was a lovely gesture too. What could you do better? Nothing! (unless you can instruct the deer to appear! ) Gary & Kate were the perfect hosts and nothing was too much trouble. We also love that it's pet-free. Thank you for the most amazing break.
Peaceful haven
We've stayed at Rivermead before and we love it; the beauty of the place and the wildlife we always see. We stayed in Bluebell Cottage this visit but all of the accommodation is good and the site isn't over-developed. It's a peaceful, quiet haven, immaculately clean, with well-kept grounds, a good information folder with great suggestions for local places to visit and a warm welcome.
Wonderfully relaxing
We visited Rivermead in 2021 and returned this year. The setting is stunning. We loved the river, the lake and seeing all the wildlife, especially the baby frogs! Owl Lodge is very comfortable and spacious, clean and quiet. The welcome hamper was great and the lodge had everything we needed. The welcome from Kate and Gary when we arrived was lovely as was Gary checking that we had everything we needed on several occasions. It's a wonderfully relaxing place which we will definitely recommend to family and friends.
High standard
We booked Rivermead as we wanted somewhere quiet and by a river and we weren't disappointed. Everything is done to such a high standard – immaculate and well-presented. You seem to have thought of everything and we loved the welcome pack too.
Home from home
We stayed here last year and it was such a lovely place to stay that we had to come back again. Everything is done so well. Squirrel Cottage was immaculate with everything you could wish for in it, including a lovely welcome hamper and flowers. The grounds are kept to a very high standard. Everything was perfect for us. It's like a home from home.
Beautiful place to stay
We already knew what a beautiful place Rivermead was from our previous stay and were so excited to visit again. It's such a lovely setting and we love staying in Otter Lodge and being able to see the river from it. The lodge was clean and had everything we needed. Kate and Gary were very welcoming and friendly and the welcome hamper went down really well! I can honestly say we had the perfect stay and I wouldn't change a thing.
Perfect in every way
We heard about Rivermead through a work colleague and its location and value for money were reasons for our decision to book. The hosts, Kate and Gary, were warm and welcoming when we arrived and gave us the right amount of privacy. Our visit was perfect in every way possible and we will definitely be booking again.
Visiting for 25 years
We've been visiting Rivermead as a family for 25 years. It's an ideal location for visiting places and for fishing and it's just so peaceful. In the short time Gary and Kate have been there they have improved it so much. We recommend the Granary in Wadebridge for the best breakfasts and Pencarrow House for cream teas.
Warm welcome
We found Rivermead after an internet search and decided to book as it looked very nicely presented, it met our criteria and we had a good feeling after speaking to Kate on the phone. When we arrived, we received a warm welcome. Otter Lodge was spotlessly clean with high quality appliances, furnishings and supplies. There was good advice on what to do, what to see and where to go and the attention to detail is evident. It was a pleasure staying at Otter Lodge and meeting you, Kate and Gary!
Well equipped lodge
Idyllic setting, well-equipped, clean and comfortable stay in Otter Lodge and friendly hosts. We had a lovely stay.
A very special place
Excellent. Delightful owners and a very special place. The river is renowned for sea trout and salmon and teems with quick brown trout. Bluebell Cottage was well-equipped, clean and fresh. Rivermead is a great location for a spot of early or late fishing and for exploring Cornwall. Will certainly return.
Definitely a place to book
We couldn't stay in the property we'd originally booked as there was a problem but the owners moved us to Otter Lodge which was absolutely fantastic. It was very spacious, clean and had a fantastic view of the River Fowey. The owners were lovely and accommodating and left us a very generous gift basket on arrival. We would stay here again and definitely recommend it to anyone else. The location was also excellent.
Excellent location
Owl Lodge was excellent and its location overlooking the landscape of the Glynn Valley was amazing. The grounds were superb and so very beautiful. Rivermead is in a secluded spot and the peace and quiet is wonderful. It's an excellent base for a holiday in Cornwall and couldn't be bettered!
Hard to beat
The cottages and grounds looked amazing from the website and they didn't disappoint when we arrived; they will be hard to beat anywhere. We stayed in Otter Lodge and had the most wonderful week.
Within easy reach
We've stayed at Rivermead for many years and the location is beautiful and restful. We stayed in Kingfisher Cottage, which was very clean and comfortable and felt like a home from home. We were within easy reach of areas of interest in Cornwall. The care that Gary and Kate put in to looking after such a lovely site deserves a great deal of credit. Nothing proved too much trouble when needed.
Perfect stay
This was our second visit to Rivermead because we enjoyed our first stay so much. The accommodation (Otter Lodge)  spotless, the grounds well-kept, the beds very comfy. Top hosts, very friendly and always on hand if needed but never intrusive. Lovely welcome hamper and another perfect stay.
The river on the doorstep
We saw you advertised in the Salmon and Trout magazine and booked because you seemed to have everything we were looking for, including the river on the doorstep. The cottages and grounds are kept to a very high standard and you were both so friendly. Squirrel Cottage is like a place from home and had everything we needed and more!  The fishing was excellent. We found lots of lovely places to eat out but would definitely tell people to try the excellent food at The Pig at Harlyn Bay.
Our Accommodation
Rivermead offers a wide choice of cottage rentals and lodge hires with properties sleeping from two to seven guests. The properties are all named after the wildlife and plants found on site. There are four comfortable cottages within the eighteenth century Barn: upstairs, Oaktree and Kingfisher offer cosy, one-bedroom accommodation for couples, whilst on the ground floor, Bluebell and Squirrel each have a double and a twin bedroom.  Owl and Otter Lodges are luxury wooden lodges which each sleep up to six guests. Our largest cottage rental is the Old Farmhouse which comfortably caters for up to seven guests. Kindly note that all of our properties are pet-free.
Important Information
We offer stays for full weeks, mid-week and weekend breaks apart from during school summer holidays, Christmas and New Year. Full week stays are based on seven nights, Saturday to Saturday until September, when they will be changing to Friday to Friday. a mid-week break is four nights from Monday to Friday and weekends are three nights from Friday to Monday. Our check-in times are from 4pm on the day of arrival and check-out is by 9.30am on the day you leave, unless we have agreed otherwise.
Ready To Book Your Stay?
Time for you is important. Book the perfect getaway at one of our holiday cottages to rent in Cornwall today.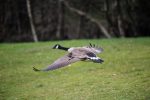 Things to do at Rivermead
It's easy to lose a week – or more – when you choose to stay here in Cornwall. There's plenty to keep you busy around our cottage rental properties, or you can simply relax in the sun.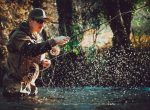 Fishing at Rivermead
Fishing on the River Fowey is an essential when you use one of our stunning rental cottages as your time to escape the busyness of normal life.
Read More
Keep Updated
Keep up to date with everything Rivermead! Follow our Instagram profile today but be warned, you may suffer from holiday blues after you get back from your stay at one of our cottages to rent here in Cornwall.