A Little Bit Of Heaven
Rivermead has been described by our guests as "a little bit of heaven" and "a secret hideaway" and we have to agree! We fell in love with it on a rainy day in May 2021 and we're sure that you'll love it too. Rivermead Farm is one of the earliest farmsteads in the area and the stone buildings which are now our rental properties date back to the 1700s. The picturesque Cornish stone farmhouse, stables and barns were converted into holiday cottages in the 1970s and have been providing relaxing self-catering cottage rental in Cornwall for over 50 years. Once our guests find us, many return year after year and view Rivermead as a second home.
Explore Our Beautiful Grounds
As well as exclusive guest access to our beautiful grounds, Rivermead's cottage rental is inclusive of our private fishing rights which offer first class salmon and trout fishing on the idyllic River Fowey and is one of the few stretches remaining in private ownership. Cottage rental at Rivermead will also include fishing on our 1.5-acre lake which we aim to restock.
We have been running Rivermead since June 2021 when we moved from Lincolnshire. We've never looked back and have thrown ourselves into the challenge of maintaining all seven properties and our 17 acres of woodland and meadow for your relaxation and enjoyment. We look forward to welcoming you to our home.
Book A Stay
We offer cottage rental for individuals, couples, friends and family. Book your stay at one of our picturesque seven cottages or lodges today.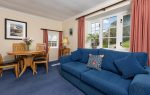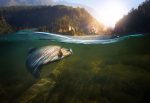 Fishing at Rivermead Cottages
Fishing is the perfect pastime when visiting one of our rental cottages and lodges.
Read More