Kingfisher Cottage
A pretty, spacious, one-bedroomed cottage for the ideal get-away-from-it all break. Kingfisher cottage rental provides comfortable accommodation with a spacious living/dining room, a double bedroom, kitchen, and shower room whether you're coming on your own or as a couple. It's situated on the first floor at the western end of our 300-year-old, Cornish stone barn conversion and is all on one level. Like Oaktree Cottage, Kingfisher has its own parking space, entrance and porch area which is wonderful for coats, boots, bags, and brollies.
What our guests say about Kingfisher:
Two weeks in the Kingfisher Cottage and loved every minute of it. Everything you could think of was available in the cottage, including use of the laundry room with washing machine/tumble drier and freezer. The cottage and grounds (which are stunning) are a perfect place to chill and relax but if you want to explore this part of Cornwall, there are some fantastic places only 20/30 minutes away.
---
What's Included:
---
Kingfisher Cottage Availability
Ready To Make Some Memories?
Don't miss out. Book time for you at one of our picturesque Rivermead Cottages today.
Start Booking
Ready To Book Your Stay?
You deserve to relax on your own or with a loved one. Book your stay at Kingfisher today.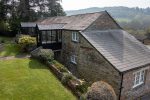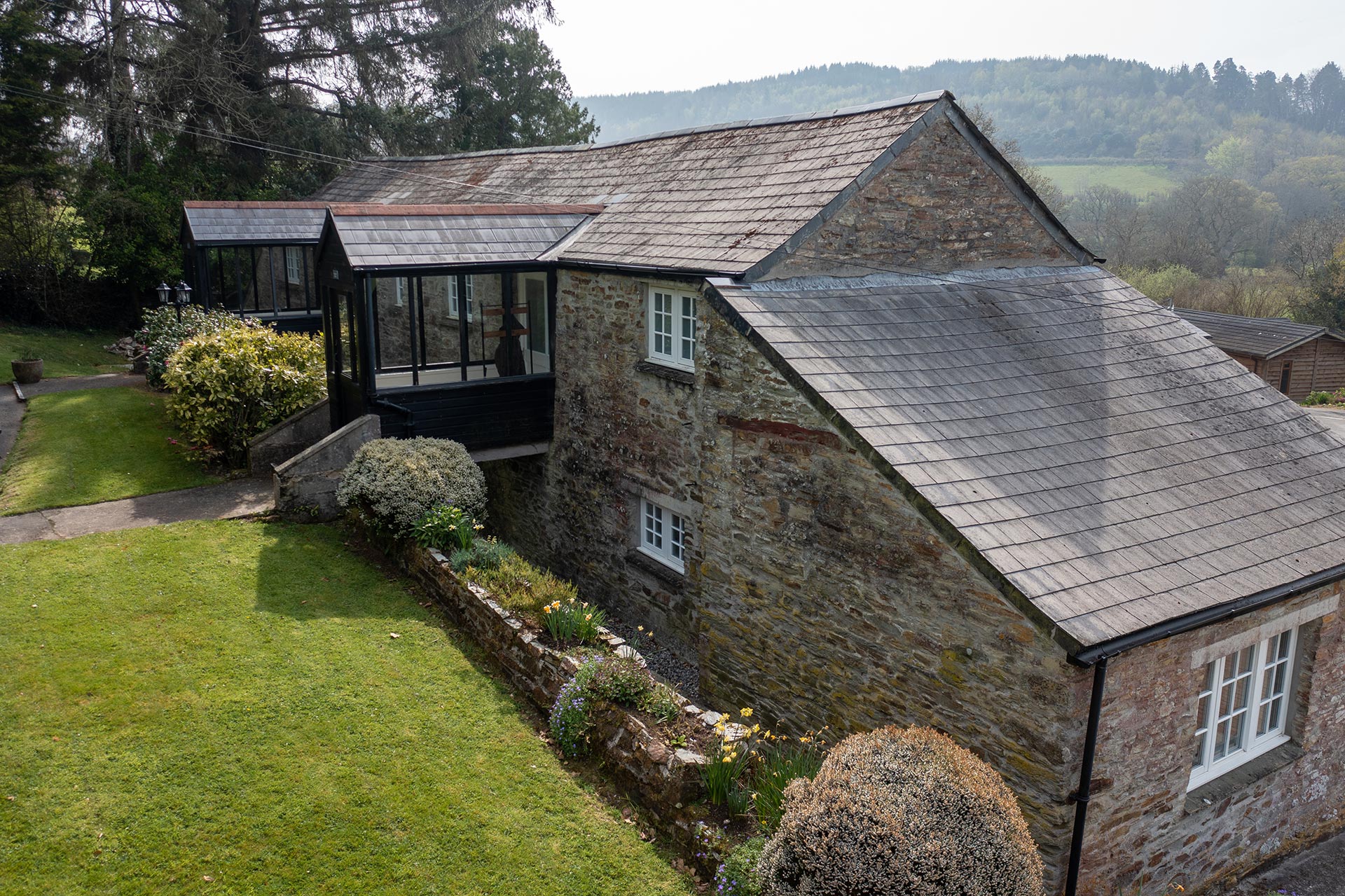 The Ground Floor
Unlike Oaktree, when you first come into Kingfisher there's a hallway with the kitchen at one end and the shower room at the other. The well-equipped kitchen has everything you need on a self-catering holiday and some things you'd never even thought about! All the things you'd expect are there – electric oven and hob, fridge with icebox, microwave, toaster, cafetiere – but also some things you didn't, like a picnic set and tea and coffee for a drink on arrival. There's plenty of crockery, glassware, cutlery, and utensils if you really want to cook during your holiday, but don't miss the Welcome Folder with lots of suggestions for places to eat out. We can provide you with a slow cooker, a food processor and even a sandwich toaster if you want them. You'll also find a kitchen starter pack with washing-up liquid, sponge, J-cloth, tea-towel and oven gloves. If you need more freezer space, there's an extra freezer in the Rod Room for your use during the summer months. Kingfisher Cottage has a pretty, south-facing living room with a comfy sofa and armchair and a table and two chairs for dining. There's free BT Superfast broadband and a TV with Freeview.
The Bedroom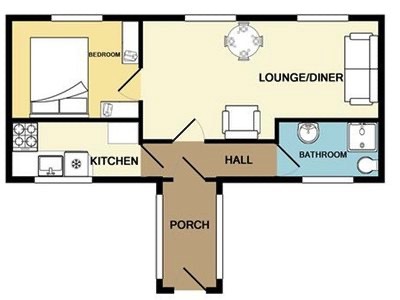 Relax in Comfort
Outside Kingfisher Cottage is a lawned garden area where there's a picnic bench, parasol, and a BBQ for whiling away the summer evenings watching the sunset. Guests staying in Kingfisher and Oaktree Cottages sometimes spot the local herd of red deer if they venture out of the woods at the top of the meadow.